About our school
OASIS School
O

pportunity

, A

chievement

, & S

uccess

I

n

S

ociety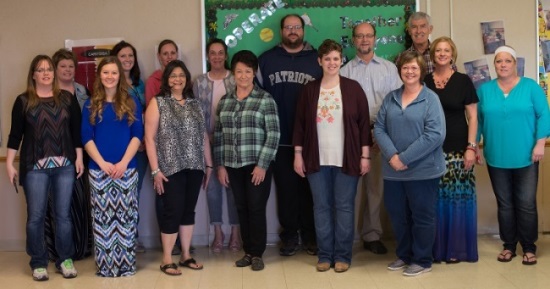 Our Mission
OASIS School is designed to provide a positive learning environment where students can develop their academic task-related behaviors and social skills and work toward a successful return to a traditional school setting.
OASIS School provides every student with a safe and positive learning environment that: (1) reveals the students' hidden potentials, (2) cultivates self-worth, respect for others and the desire to learn, and (3) develops the personal responsibility and accountability necessary for success in school and life.
Vision Statement
OASIS Day School students strive to achieve their full potential in academics, mental health, and social competency through effective education that develops the whole person and promotes self-esteem and personal happiness. They can then develop into empowered, independent citizens who participate in all aspects of life by self advocating, making healthy choices, and communicating assertively in their community.
Beliefs
Children are our community's most valuable asset, and each child has intrinsic worth.

Education is a shared responsibility that requires the school institution, the governing authority, the student, the family, and the community working together.

A safe learning environment is a right and a responsibility for all stakeholders.

Education is most effective when decision-making is focused on the best interest of the students and students engage in the learning process.

Effective education develops the whole person – ethically, intellectually, emotionally, socially, and physically – It promotes self-esteem and personal happiness when students are mentored through their failures as well as their successes.

Because students learn at different rates and in different ways, it is essential to recognize each student's needs and interests when creating opportunities for continuous progress, meeting the student where they are academically and emotionally.

Service to others encourages students to develop an understanding of and appreciation for other people and encourages them to become contributing members of society.

Staff unity is essential. We must strive for consistency in procedures and tolerance levels and work together to achieve the positive program necessary for student success.

All children can learn. Staff must be diligent and work resolutely for every student's success, insuring that hope is maintained.

We must set and uphold high standards for student behavior, while creating the conditions necessary for students to achieve those high expectations. Best results are achieved when they are engaged in the process and understand the purpose for learning.